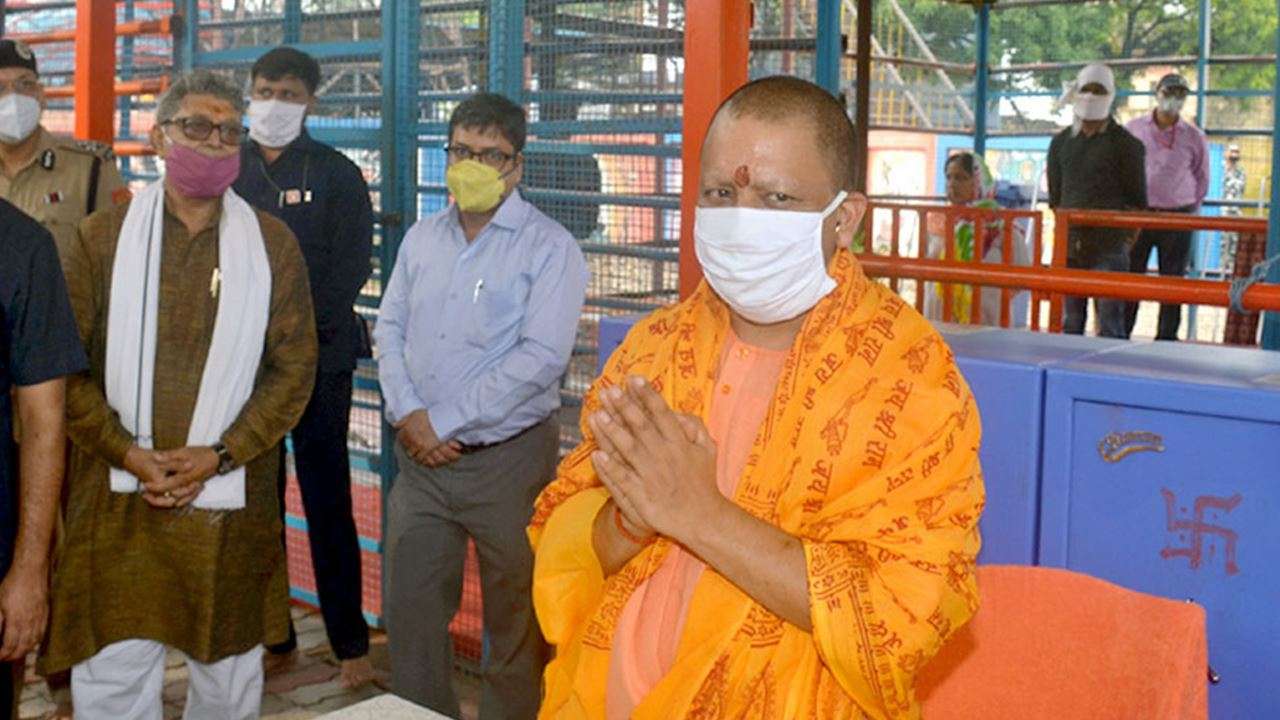 Ahead of the August 5 Ram Mandir 'Bhoomi Pujan' event at the Ram temple site that is likely to be attended by Prime Minister Narendra Modi among other VIPs, Uttar Pradesh Chief Minister Yogi Adityanath will visit Ayodhya on Sunday to take stock of preparations.
The chief minister had visited the sacred city last week as well to take stock of the security arrangements for the grand event.
Prime Minister Narendra Modi is likely to lay the foundation stone of the Ram Temple in Ayodhya on August 5, according to Mahant Nritya Gopal Das, the president of the temple trust.
Notably, the UP administration is leaving no stone unturned regarding the security arrangements for foundation stone laying ceremony of Ram Temple on August 5 in place.
"COVID-19 protocols will be followed. Requesting everyone to not let more than 5 people gather at a place. Also planned route diversions at 12 places to ease traffic movement," Ayodhya SSP was quoted by news agency ANI as saying.
Yogi has instructed the Uttar Pradesh police to remain on high alert and keep a close watch on any 'anti-social elements' to prevent them from disturbing the law & order situation in the region.
The event that marks the beginning of the construction of Ram temple in Ayodhya will be attended by around 200 guests. No chief minister from any state has been invited for this ceremony. Only Yogi Adityanath will participate in the ceremony as per the protocol.