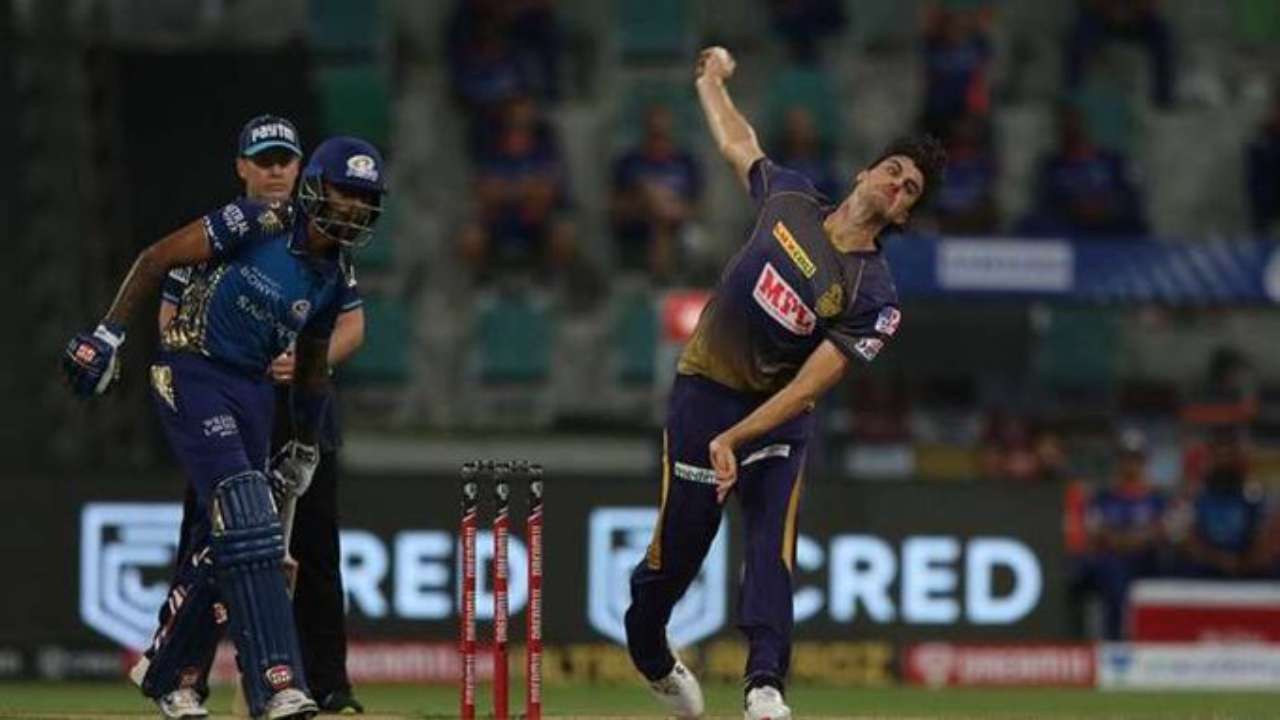 Kolkata Knight Riders suffered their 20th loss in 26 games against Mumbai Indians in the Indian Premier League as they suffered a 49-run loss in the IPL 2020 clash at the Sheikh Zayed stadium in Abu Dhabi. Rohit Sharma's magnificent 80 and an all-round bowling performance from the Mumbai Indians' bowlers helped the side end their six-game losing streak in the UAE. Kolkata Knight Riders, on the other hand, looked rusty as they struggled to get going.
Two players, in particular, Eoin Morgan and Pat Cummins seemed to struggle a lot more than the others. Cummins conceded 49 runs in three overs and there were many people on social media who were trolling Cummins for the price tag at which he was bought. Eoin Morgan, the England limited overs skipper, scored 16 off 20 balls in a big chase and the pressure saw Kolkata Knight Riders collapse.
Speaking after the end of the match, Kolkata Knight Riders skipper Dinesh Karthik did not want to get too harsh on the players. "I think we had areas to do well in bat and ball. I think it was a pretty rusty day to be honest, I don't want to get too analytical about it but it's ok the boys realise where they could have done better. Couple of the guys – Cummins and Morgan – just finished their quarantine today, it is hard – playing in the heat and getting used to the conditions. Don't want to be too analytical," Karthik said.
Mumbai Indians bounce back
Even Rohit Sharma, who smashed a match-winning 80 that won him the Man of the Match, admitted that he too was rusty and was just trying to get his eye in. It also helped that Kolkata Knight Riders bowled too short to him and he played his favorite pull shot to great effect. Rohit also admitted that had he known the IPL would have been played in the UAE, the bowling attack would have been different.
"I haven't played a lot of cricket in the last six months time and was looking to spend some time in the middle; it didn't come out well in the first innings but glad to have done it tonight. We never knew that the IPL would happen in the UAE so we wanted a pace attack that was strong for the Wankhede. But the ball was seaming around for the first six overs over here as well. We haven't played much with Trent Boult and Pattinson, but it was good that we were on the same page. It takes a lot out of you to play in these conditions. Maybe I was a bit tired in the end and it was a lesson for us that one set batsmen needs to bat deep till the end," Rohit said.