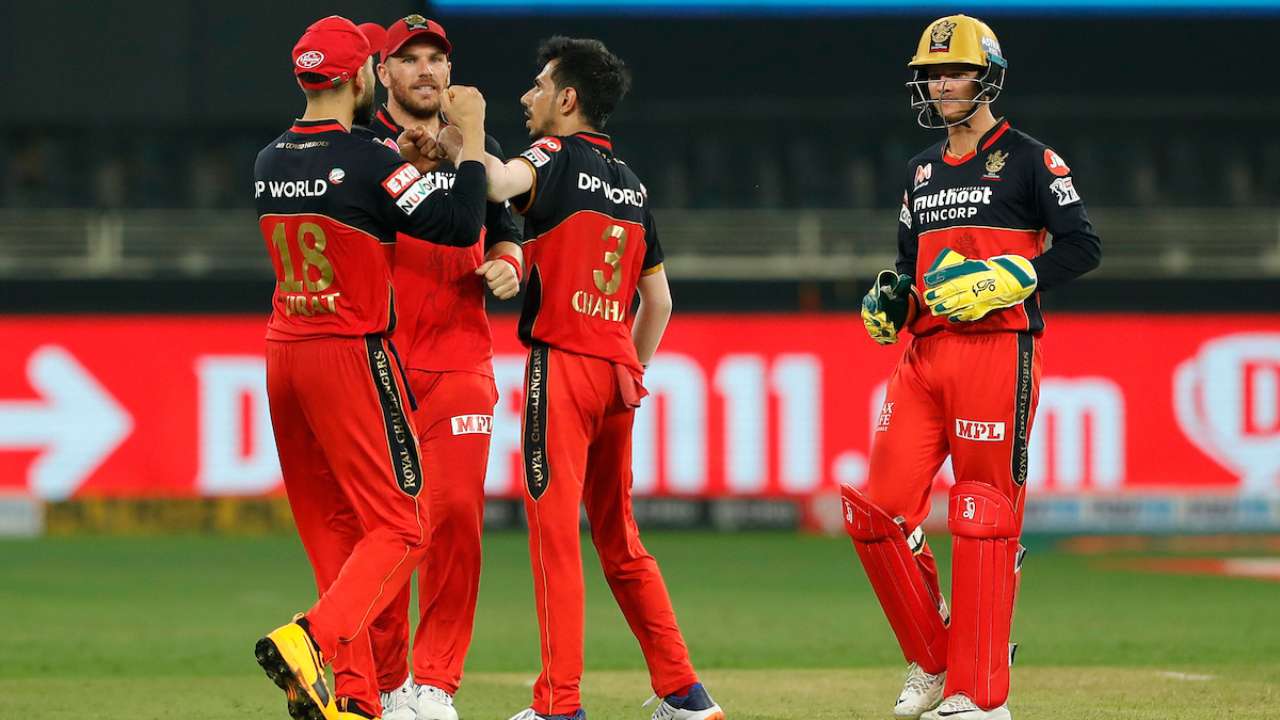 Virat Kohli's Royal Challengers Bangalore (RCB) secured a 10-run win over Sunrisers Hyderabad (SRH) on Monday (September 21) in the Indian Premier League (IPL). With this win, the Bangalore side joined Chennai Super Kings (CSK) and Delhi Capitals (DC) at the top of the table, who also won their first match of the IPL 2020.
Earlier in the day, Sunrisers Hyderabad skipper David Warner won the toss and opted to bowl first.
Devdutt Padikkal and Aaron Finch gave RCB the perfect start as the opening pair formed a 90-run partnership for the first wicket.
Padikkal, on his IPL debut, also brought up his half-century off 36 balls before getting sent back to the dressing room by Vijay Shankar.
Skipper Virat Kohli's stint was a short one too as he managed to score just 14 runs.
Finch added 29 too the score before De Villiers absolutely took to town and brought up his 50 against the SRH bowlers.
AB played a smart 30-ball 51 innings before he losing his wicket via run-out!
RCB ultimately hoisted a total of 163/5 from their 20 overs and handed a 164-run target to Warner's SRH.
On the chase, Hyderabad got off to a poor start after losing skipper David Warner (6) via a bizarre runout! However, Jonny Bairstow and Manish Pandey (34) then formed a solid partnership and propelled SRH towards their target score.
Looking for a breakthrough, Kohli called in Yuzvendra Chahal who did not disappoint his skipper and sent Pandey back to the dressing room with a back of the length delivery.
Chahal produced the match-winning spell in the 15th over of the match when he dismissed Bairstow (61) and Vijay Shankar (0) in back to back deliveries and just missed out on his hattrick.
After that, wickets started falling in a heap for SRH as they lost Priyam Garg (12), Abhishek Sharma (7), Rashid Khan (6), Bhuvneshwar Kumar (0), Sandeep Sharma (9) and Mitchell Marsh (0) in quick successions and were all out for 153 with two more balls left.
RCB's next match is against Kings XI Punjab (KXIP) on September 24.