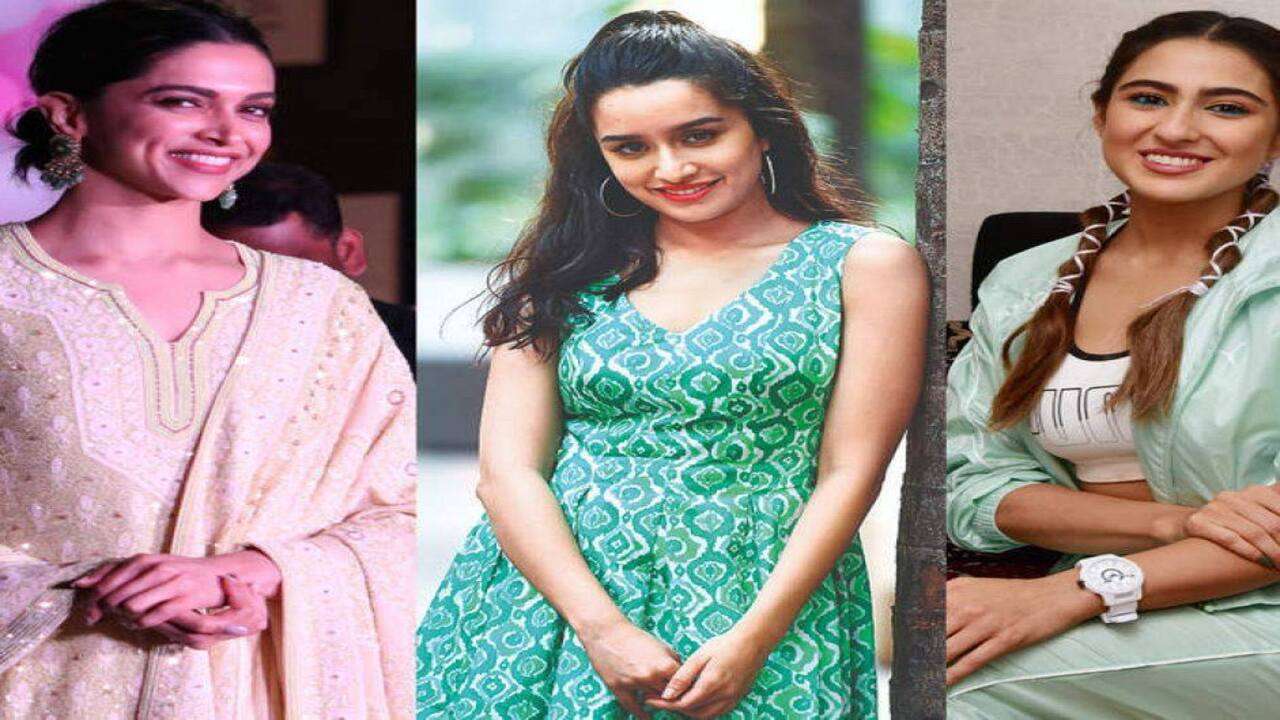 It is being said that many more well-known personalities will be questioned under Bollywood drug case for alleged possession, use, and drug peddling. The NCB has already summoned Deepika Padukone and Rakul Preet Singh for questioning.
Deepika Padukone and Rakul Preet Singh will appear before the NCB on September 25 while Sara Ali Khan and Shraddha Kapoor have been asked to appear before NCB on Saturday, September 26.
The biggest question is that NCB has neither recovered any drug nor they have conducted any narco tests on Bollywood actress. Still, how have they come under the NCB scanner?
Target to crack the Bollywood drug syndicate
It is important to note that this all started with the Sushant Singh Rajput death case. Sources say that after this NCB came into action and summoned numerous drug peddlers said to be active in Bollywood. NCB did this exercise to ensure that the entire drug syndicate of Bollywood is exposed and put behind bars.
Considering WhatsApp chat as ProofThe arrested drug peddlers exposed the names of many Bollywood celebrities. One such was Rhea Chakraborty's brother Showik Chakraborty, later both Rhea and Showik were arrested. Rhea too accepted consuming drugs and named nearly 25 Bollywood celebrities taking drugs. NCB collaborated names given by the drug peddlers, Rhea and Showik. These all allegedly named celebrities have now come under NCB radar. Many Bollywood celebrities WhatsApp chats gave NCB major leads.
NCB Claims to expose big players of Bollywood in drugs case
In court, NCB has claimed to expose many big shots of Bollywood celebrities who are involved in the drugs case. After this, it began following the leads given by the arrested accused. This leads it to the names like Deepika Padukone, Rakul Preet Singh, and Shraddha Kapoor. NCB used Jaya Saha WhatsApp chats in its investigation. Jaya is said to be a facilitator for Bollywood celebrities.
No test or recovery required in drugs case
NCB has got many leads from WhatsApp chats of the accused. Experts say that digital footprints are enough proof of drug usage and NCB does not need to conduct any kind of tests on the accused or recover drugs from them physically. The WhatsApp chat or the digital footprints of the drug transaction can be easily established and stand in the court of law. Who supplied the drugs, how was the payment done, whose card was used for payment, how many times was it used, what was the quantity of order given, and when was the drugs supplied, everything can be established with the help of digital proof.
WhatsApp Chat retrieved from Rhea's phone trapped these Bollywood celebrities in the drugs case
It was the interrogation of Jaya Saha the talent manager of Rhea Chakraborty that opened this pandora box of Bollywood bigwigs into drugs. Rhea Chakraborty's WhatsApp Chat gave lead to the NCB about whole drug syndicate working in the Indian film industry. But first, it was the Enforcement directorate that got the lead about the drugs case. NCB got the lead of Deepika Padukone and Shraddha Kapoor from Jaya Saha's WhatsApp chats. The investigating agency came to know that Jaya Saha was just working as a facilitator.