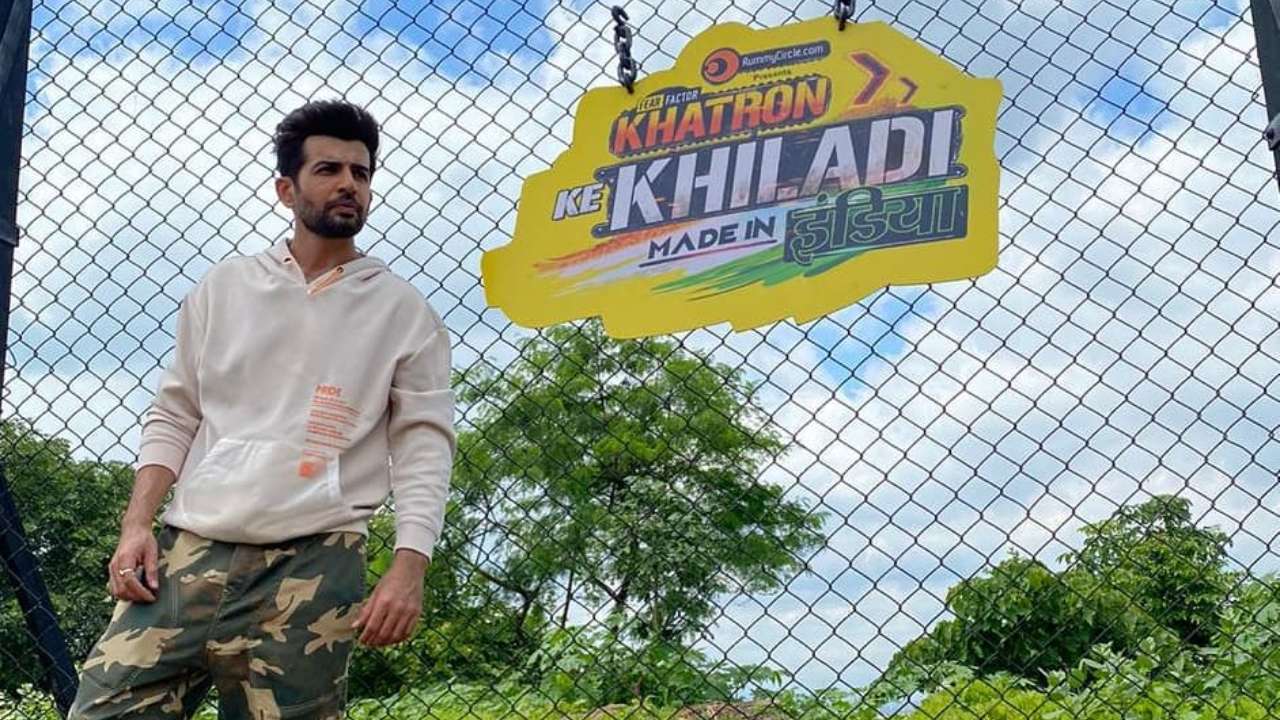 Jay Bhanushali has jumped back to work and landed directly on the sets of 'Khatron Ke Khiladi – Made in India'. He has participated in the adventure-based reality show hosted by Rohit Shetty and Farah Khan Kunder. The show is entirely shot in Mumbai after going international due to the coronavirus crisis across the globe. Now that Jay has kickstarted the shoot, fans can't wait to see him back on the screen after a long time.
In the meantime, we caught up with the actor for a quick exclusive tête-à-tête in which Jay shared his shooting experience. He also spoke about how he is taking precautions as he has three kids at home. The actor shared his favourite adventure sport and revealed that he has a fear of nothing.
Excerpts from the interview…
How's the shooting going on for Khatron Ke Khiladi – Made in India?
The shoot is going great! I am honestly pretty happy to be back on set after such a long gap. The feeling is surreal and it just energizes me to another level!
What kind of precautions is being taken during the shoot?
The team here is ensuring that precautionary measures while shooting are well in place. From regular sanitization on set to daily temperature checks, ensuring that everybody has their masks with them and that social distancing is being maintained by us all, the team is doing a stellar job at keeping everything in check.
On a personal level, how are you taking care of yourself knowing that you have Tara, Khushi and Rajveer at home?
When shooting back to back, I ensure that I stay elsewhere and not go home, keeping in mind the safety of my kids and wife. But when we shoot with breaks in between I try and go home and visit them.
Coming to the show, is there anything which you fear the most?
I am honestly not scared of anything as such. My fears are very limited, and somehow I am always able to conquer them. Though I am not scared of the water at all, I neither a great swimmer, but not that it scares because its something I can work on as well!
What kind of adventure do you like?
I am a very adventurous guy! I love thrill, excitement, and craziness in whatever I wish to do! I have always enjoyed outdoor sports and activities, and even hope that I can inculcate these traits into my kids as well!
Which is one adventure which you have done and want to experience again?
Bungee jumping is my favourite! It gives me a different high! I would love to experience it with all my three children someday.
How's parenthood treating you since you and Mahhi have hands-full?
Parenthood has been a lovely experience for both Mahhi and me. This has been a phase where both she and I have learnt a lot from our kids. They have been selfless, loving and content throughout home quarantine, something which we ended up learning from them which was lovely!
Apart from Khatron Ke Khiladi is there any show you have signed?
As of now, I am just very happy to get back to work, and only focussing on the new season of Khatron Ke Khiladi- Made in India!