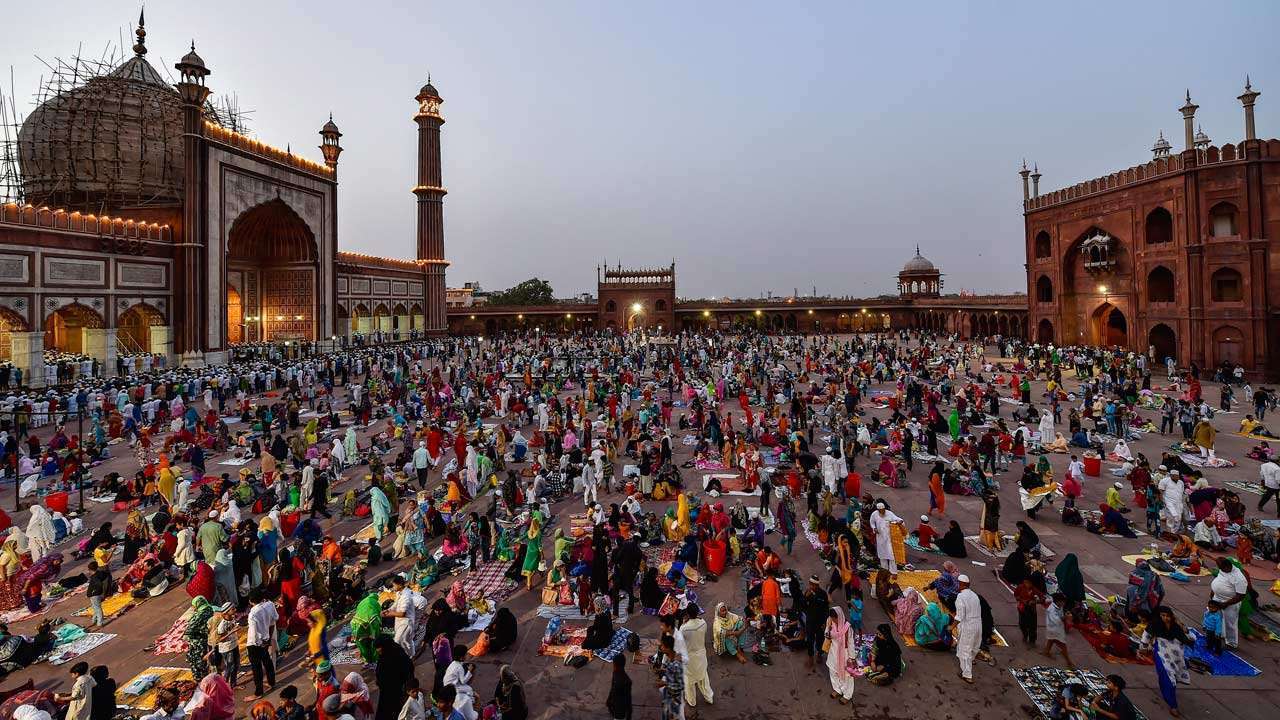 Eid-ul-Adha or Eid-al-Adha is one of the most important festivals celebrated by Muslims all over the world. While people in some countries celebrated Eid on Friday, most parts of India will mark the day on Saturday.
Also called Bakrid in India, Eid-ul-Adha falls on the tenth day of Dhu al-Hijjah, marking the end of the Hajj pilgrimage.
The festival is celebrated to honour the sacrifice made by Ibrahim. According to Islamic scripture, God appeared in the dream of Prophet Ibrahim and ordered him to sacrifice his son Ismail. He obeyed the order but before he could slaughter his own son, God spared him and Angel Jibrael (Gabriel) placed a goat under his knife.
The festival of Bakrid comes nearly 70 days after the festival of Eid-ul-Fitr.
This year, the COVID-19 pandemic has marred the Eid celebrations with most places restricting the congregational prayers because of social distancing guidelines,
Normally, people on the occasion greet each other with hugs but this time people are wishing each other — Eid Mubarak — keeping in mind the importance of social distancing to combat the virus.
On the occasion of Eid, let's take a look at food, drinks mentioned in the Holy Quran.
Drinks mentioned in the Quran that are fit for consumption are:
Alcohol is also mentioned in the Quran but it is cursed food. Interestingly, a drink called Wine of paradise is also mentioned in the Quran. When a person goes to heaven (Jannat), he is served wine, the Quran says. However, the drink does not cause intoxication and is very delicious.
Vegetables mentioned in the Holy Quran:
Onions
Cucumbers
Gourd
Mustard seed
Garlic
Lentil
Beans
Fruits mentioned in the holy book:
Dates
Grapes
Pomegrenate
Banana
Fig
Animals mentioned in the Quran:
Cows
Sheep
Calf
Goat
Fish
Elephant
Horse
Locust
Not all the animals listed above are fit for eating. Certain animals like frogs, lion, dogs, pigs are Haram and cannot be eaten.