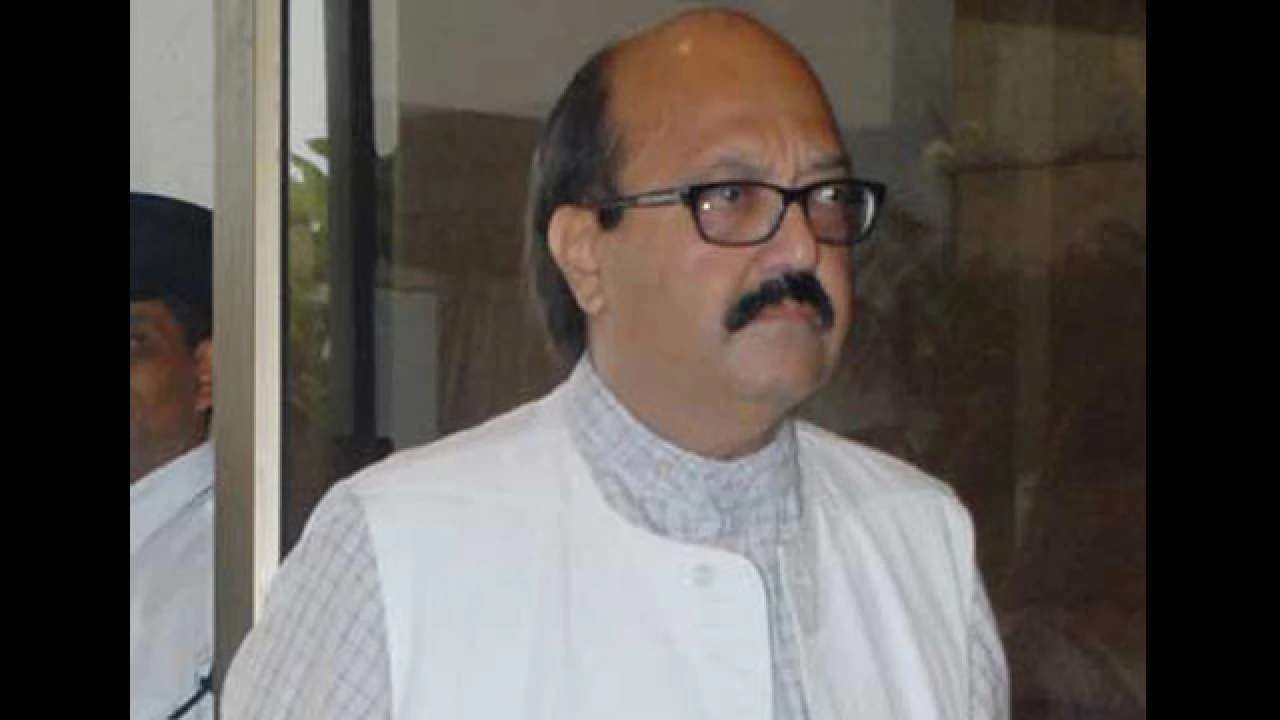 Rajya Sabha MP and former Samajwadi Party leader Amar Singh passed away in Singapore on Saturday at the age of 64.
The veteran politician had been at ill health for a while now and was undergoing treatment at a hospital in Singapore over the last couple of months.
According to reports, Amar Singh passed away while battling a kidney ailment.
He was born on January 27, 1956, at Aligarh in Uttar Pradesh. He graduated from fromSt. Xavier's college, and completed his Bachelor in Law degree from the University College of Law, Kolkata.
Singh had a quintessential businessman-politician, who cultivated a lot of influential friends in politics, business, and film industry which includes the likes of Amitabh Bachchan.
In fact, wishes started pouring in from Bollywood personalities upon hearing the news of his death.
Anil Kapoor called Amar Singh 'doston ka dost'. "Amar Singhji was a doston ka dost, always there when you needed him and passionately loved films and it`s music…he will be truly missed…may he rest in peace. My heartfelt prayers & condolences to the family," Kapoor tweeted.
Singer Adnan Sami wrote on Twitter, "Saddened to learn of the passing away of #AmarSingh ji. My heartfelt condolences to his family & may his soul rest in peace.Folded hands."
It was Amar Singh's encounter with Samajwadi Party founder Mulayam Singh Yadav on a flight back in 1996 that inspired him to enter politics. After the brief, but memorable encounter with the Samajwadi party stalwart, he joined as its general secretary, and ever since enjoyed an illustrious career for about a decade.
He was expelled from the Samajwadi party in 2010 after Akhilesh Yadav blamed him for the defeat of his wife Dimple from Firozabad.
He later returned to political life in 2016, when he was elected to Rajya Sabha with support from Samajwadi Party even after facing stiff opposition from a section of the party including the then Uttar Pradesh Chief Minister Akhilesh Yadav.
However, his political career was chequered by an incident in 2008 when he tried to help the Manmohan Singh-led Congress government win the trust vote. Singh was accused of of offering bribes to three BJP MPs to get them to support the UPA for which he was arrested three years later. Six years ago, it was reported that Amar Singh had been suffering from kidney-related complications and was receiving treatment for the same in Dubai.
He was 64 and was suffering from a prolonged illness. Singh had been reportedly hospitalised in Singapore for a second kidney transplant.